BAILEY'S PRIME PLUS
Shops at Parklane, Dallas, Texas
Member of Gensler Architects Team
12,000 SF cost $1,500,000
The Park Lane Bailey's Prime Plus restaurant featured upscale elegance with a modern twist. The entry area boasted a clear glass wine cellar and soaring crystal chandeliers.  The chandeliers featured hanging glass peices resembling raindrops pouring from the sky. The entry hall's contemporary black and white polished marble floor pattern was carried through to the main dining. A delightful surprise of large trees accented the raised water fountain as it trickled through the middle of the room. There were several private dining rooms with different  themes and sizes. The bar was elaborately decorated while the ceiling offered a fun visual of clouds adorned with cowboy boots. Different artists performed there and the bar dining extended out to the modern patio. The restaurant was located next to the primary outdoor escalators.  Peering through the tall window wall glass, one could admire the red jeweled bar which made Bailey's Prime Plus a celebrated attraction of the Park Lane development.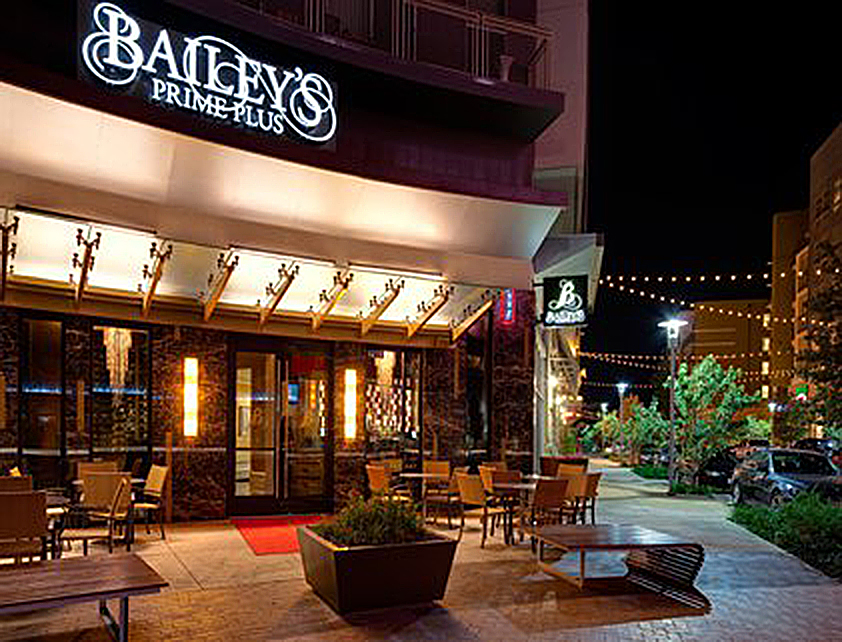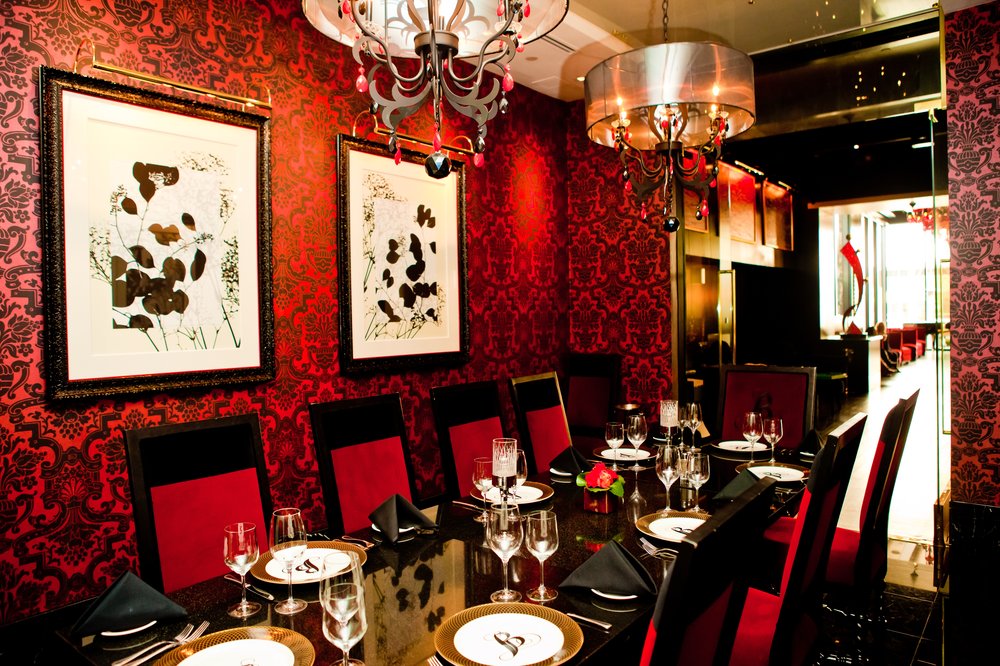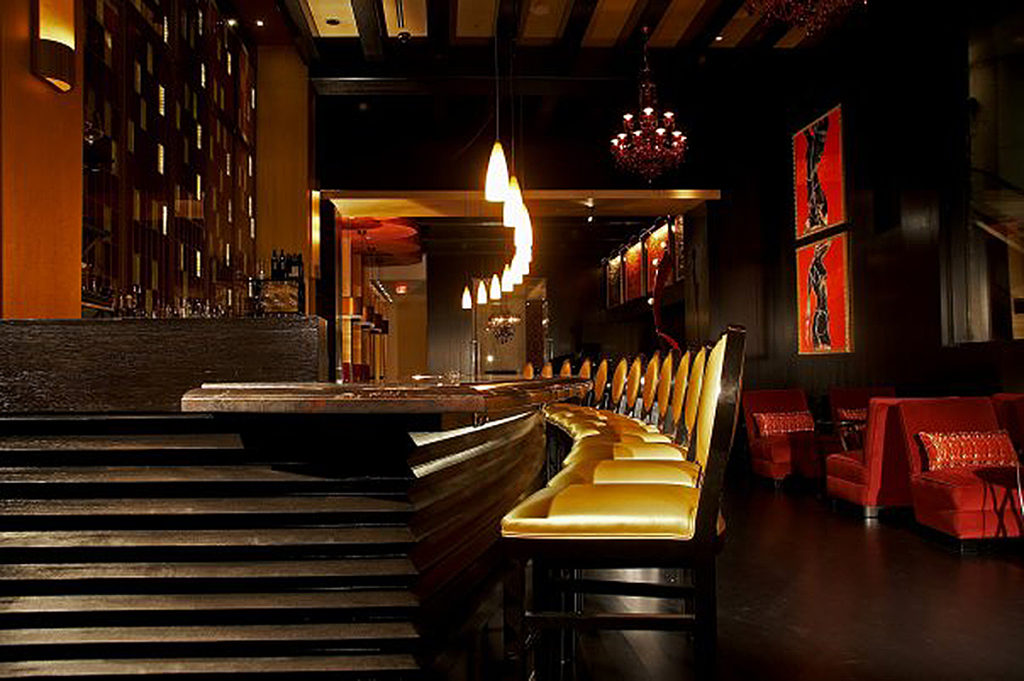 The Village of Fairview, Fairview, Texas
Member of Gensler Architects Team
15,000 SF cost $4,000,000
Ed Bailey developed two sites at the Village at Fairview in Texas. The sites were side by side for his two upscale restaurants. Bailey's Steakhouse came out of the ground as a grand golden domed freestanding building with a large portico with richly decorated corbeled ceiling and iron chandeliers. The main dining hall features a richly decorated high dome, an elaborate chandelier, arches and columns supporting the large dome. The flooring was intricately designed with natural stone. In addition to the glass box wine cellar at the front of the restaurant, there was a fine dining hall with ambient lighting and rich dark wood with built-in wine storage around the room.  There were private dining rooms with elegant ceilings.  The bar was designed with very dark wood paneling. The old English Pub theme featured a grand piano and cozy seating.
The two restaurants were connected with elegant landscaping and outdoor seating at the back and became a stylish spot of the village.