Coppell Residence Remodel
Coppell, Texas
Architect of Record
5,200 SF: cost $90,000
This nicely proportioned and spacious residence was remodeled by MnKhan Architects.  They faced several challenges with the residence including poorly organized finishes, outdated fixtures, undersized A/C units, and bad drainage.
The entry of the residence was enhanced with a custom, laser cut cast iron door inspired by Mughal architectural motifs.  The double doors were insulated and fitted with operable energy efficient glass.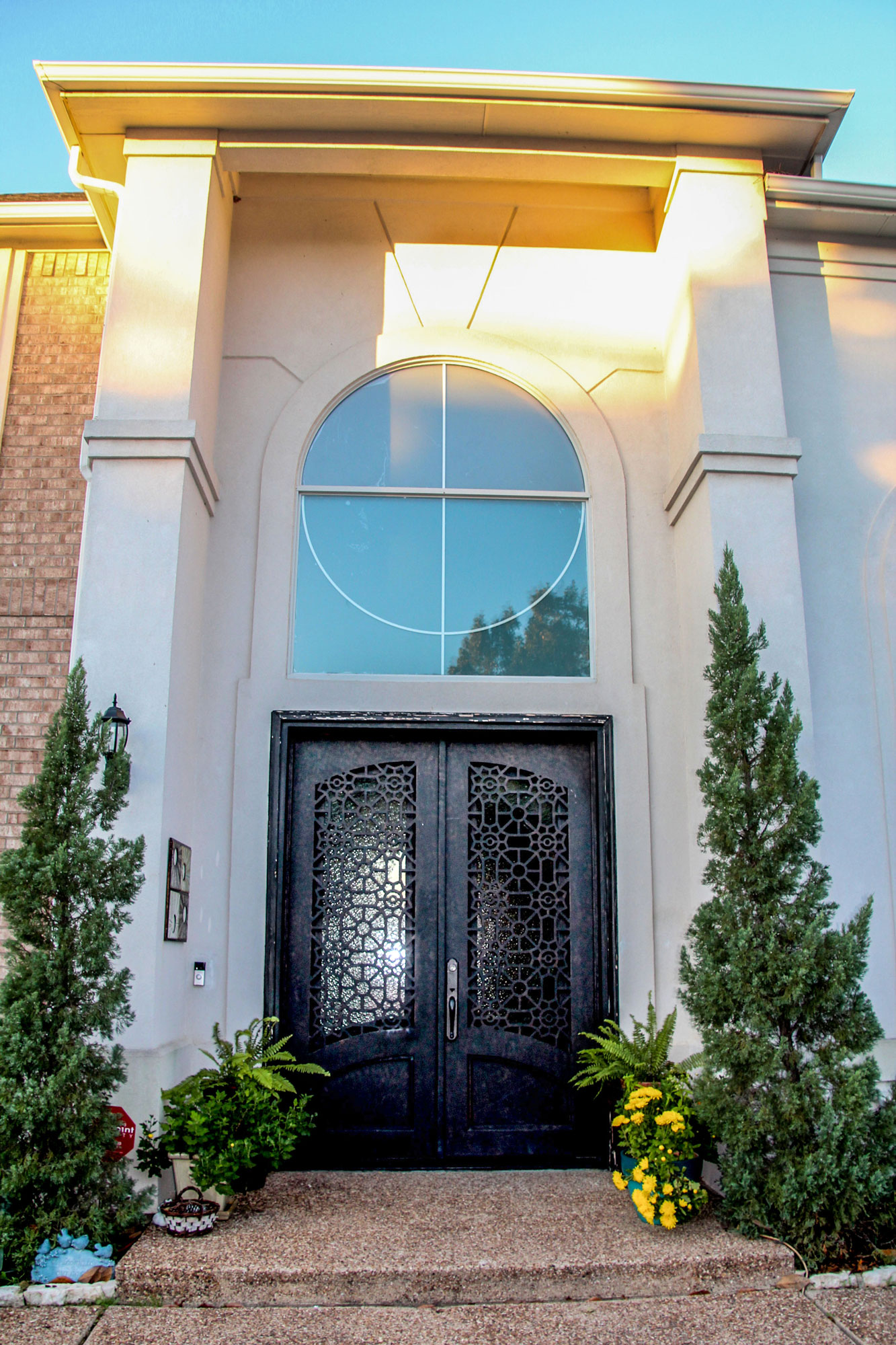 All six bathrooms were totally redone with Travertine stone, new fixtures, rimless shower enclosures and new lighting. Dark Walnut hardwood flooring replaced the old gray carpet.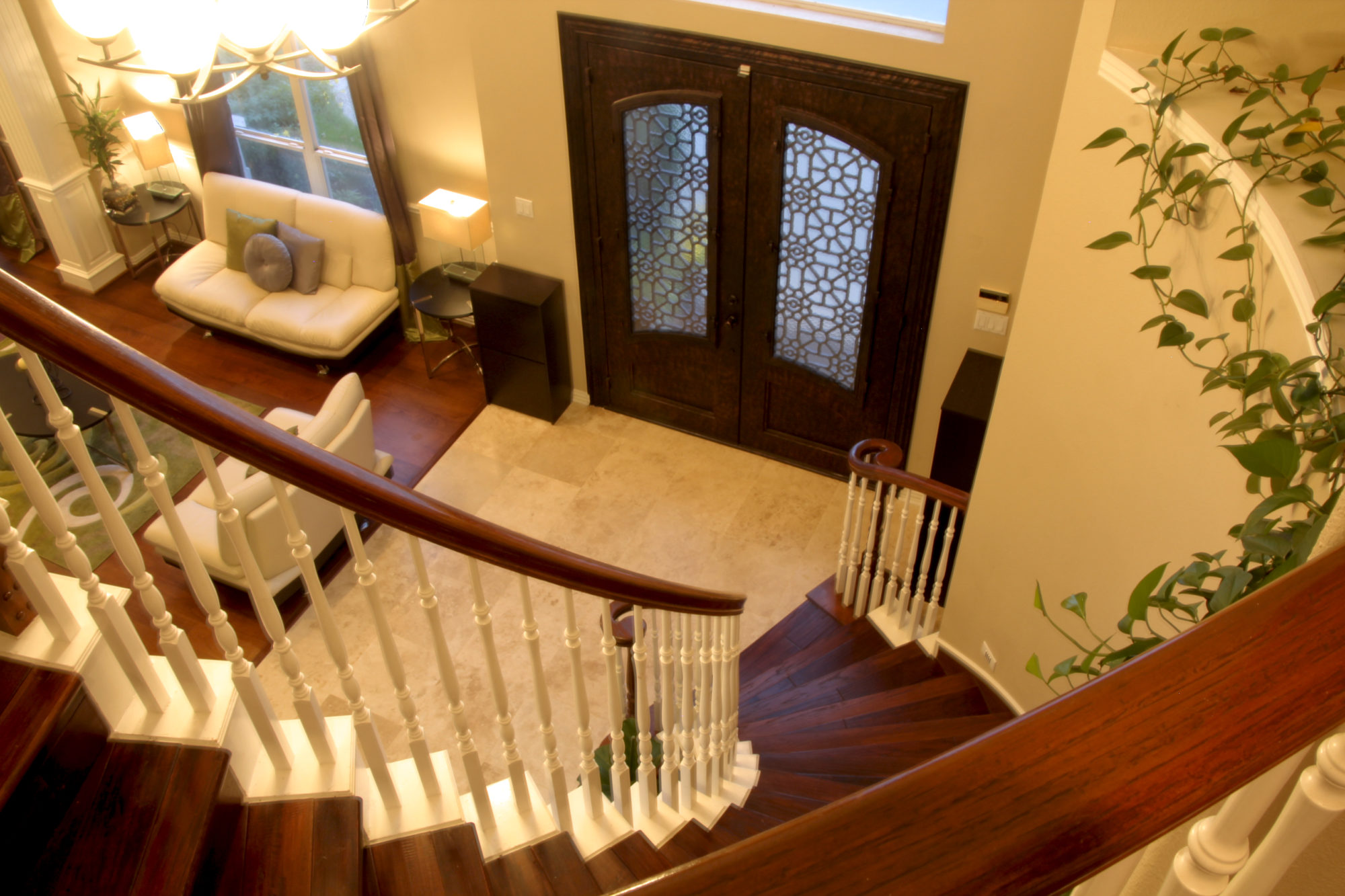 The family was big on outdoor living, and as the house did not have a patio they were missing the outdoor dinners.  A covered patio was carefully designed to match the style of the house. With a full outdoor kitchen, speakers tied to the media room, ceiling fan, and dimmable lighting the patio is usable year-round.
The second level of the patio is a retreat accessible through the French doors of the media room and is a perfect place to read a book while reclining in a hammock or for stargazing.
Landscaping enhancements were added, for instance, raising the backyard, new retaining wall, sprinkler system, new sod, fruit trees, a volleyball net, and a board on board cedar fence to complete the backyard.