PHILOSOPHY
"Architecture is an expression of values." – Norman Foster
Architects are often tasked with bringing order to chaos and doing this means they have to reflect upon a client's values.  At MnKhan Architects, our philosophy is to listen to our clients and discover what is important to them and use their values to bring forth unique and affluent buildings.  Our process is tempered with the experience attained from years of designing buildings and the knowledge of how people enjoy and use space.  We are eager to dig into a challenge and find the right balance of efficiency and functionality coveted by our clients.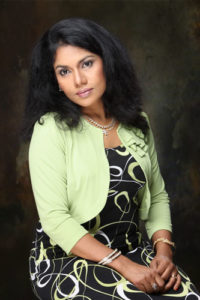 Mahbuba N Khan, AIA, NCARB, LEED AP founded MnKhan Architects with more than 12 years of experience with nationally and internationally recognized prestigious firms. She builds her client, consultant, and contractor relationships through professional channels.  Her management skills are honed from her years of experience at award-winning design firms.
She was honored with AIA Dallas 2013 Young Architect of the Year award for her work. Mahbuba Chairs the AIA Dallas Small Firm Roundtable Committee. She put together diverse programs which benefited the members like, the first time a juried portfolio exhibit of Small Firms, "Under the Radar- best of small firms". In 2011 Mahbuba was selected for the AIA Dallas Emerging Leaders Program among other emerging young professionals.
TESTIMONIALS
Kirk Teske, FAIA, LEED Fellow, Principal, Chief Operations Officer, HKS Architects
"The recipient of the 2013 Young Architect Award was chosen based on her strong leadership skills, ability to motivate people and her accomplishments in generating incredible AIA membership value for small and emerging architectural practices. Mahbuba Kahn represents the new generation of leadership in the architectural profession and is this year's recipient of the AIA Dallas Young Architect of the Year award."
Peter Poulides, Spot Studio Owner
"I needed an architect to work with me on a remodeling project at The Spot Studio in Dallas. I'm the owner and like to work directly with professionals instead of large companies with layers of personnel. I went to the AIA Dallas website but the search function only returned architectural firms by proximity to my zip code. That wasn't going to be much help because I knew from prior jobs that finding someone to take on a small project can be difficult. So I called the AIA office and was given the names of three local architects who might be able to help. After looking at their websites I decided to call Mahbuba. It was the right call. She has been punctual, responsive, creative, professional and overall a great person to work with. She has shown authentic enthusiasm for the job and the challenges involved in cantilevering a mezzanine into an existing space in a way that worked with the existing conditions and brought not only space but a solid design and a bit of flair into the studio".
 SM Khaled, Snowtex Apparel owner
"I wanted to build an efficient environment-friendly building for our next woven garments factory. Mahbuba was teaching LEED exam prep class at the Bangladesh University of Engineering and Technology in the summer of 2012. I learned about her expertise in the sustainability field and was introduced to her by my Architect to her. Since then her firm has worked closely with the team helping with the design and managing the total LEED certification process. The factory will have 48 lines, 3300 machines, 8000 workers and is scheduled to start partial production in 2014. I am very excited about the project and will recommend Mahbuba's firm to other factory owners."
LETTERS OF RECOMMENDATION
Kumar Pilla, Deputy Director Facilities Department Dallas
Clyde Porter, FAIA, IIDA, NCARB, Associate Vice Chancellor of Facilities Management / Planning District Architect