School of Cinematic Arts at the University of Southern California (USC)
Los Angeles, California
Team member of UDG
137,000 SF: cost $167,000,000 in Phase I
75,000 SF in Phase II
The opening of "California Style" cast-in-place concrete building complex marked the 80th anniversary of the School of Cinematic Arts at the University of Southern California (USC).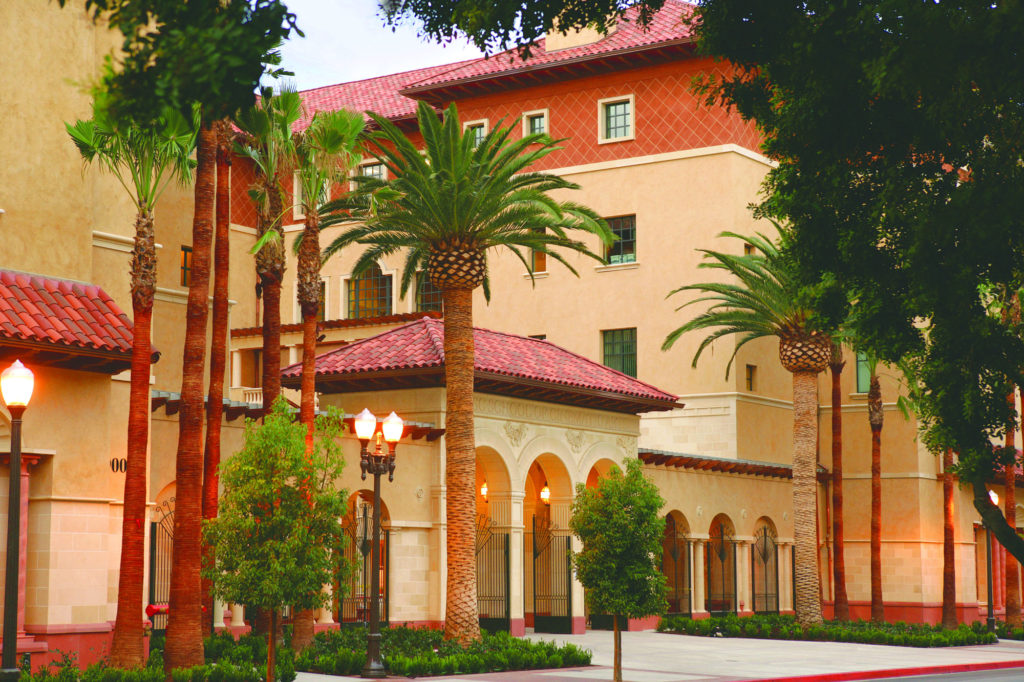 The main building is a four-story, 137,000-sf facility that houses classrooms, production labs, and administrative offices, as well as a 200-seat theater, an exhibition hall, and a café situated off a central courtyard.  The second phase of the project provides another 75,000-sf of educational and production space in four buildings.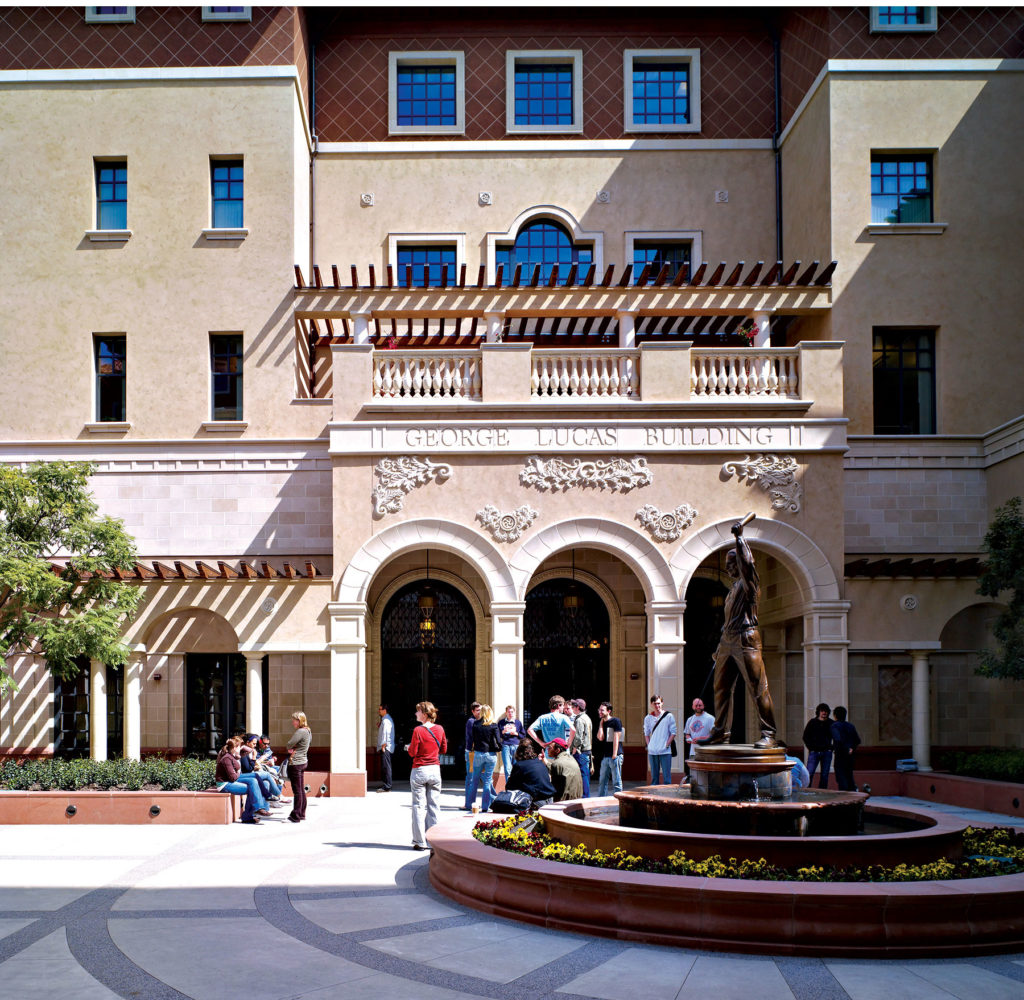 The massive symmetrical structure's beige plastered walls, iron lattice screens, low pitched roofs, colonnades, wooden medallion and marble flooring reflects the Mediterranean style of the design.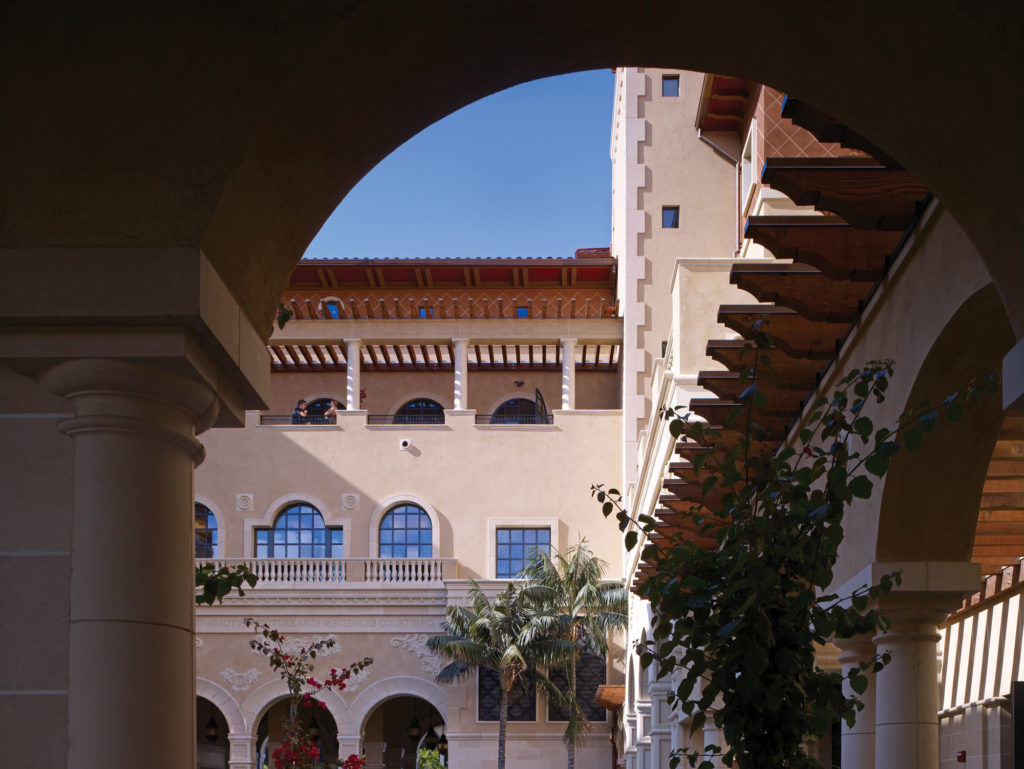 In addition, the building's seismic design will protect it during a 125 percent level 100 years earthquake as required by the state of California. An innovative "Fused – rotating wall" design was implemented thru the use of ductile linked sheer walls and rocking sheer panels.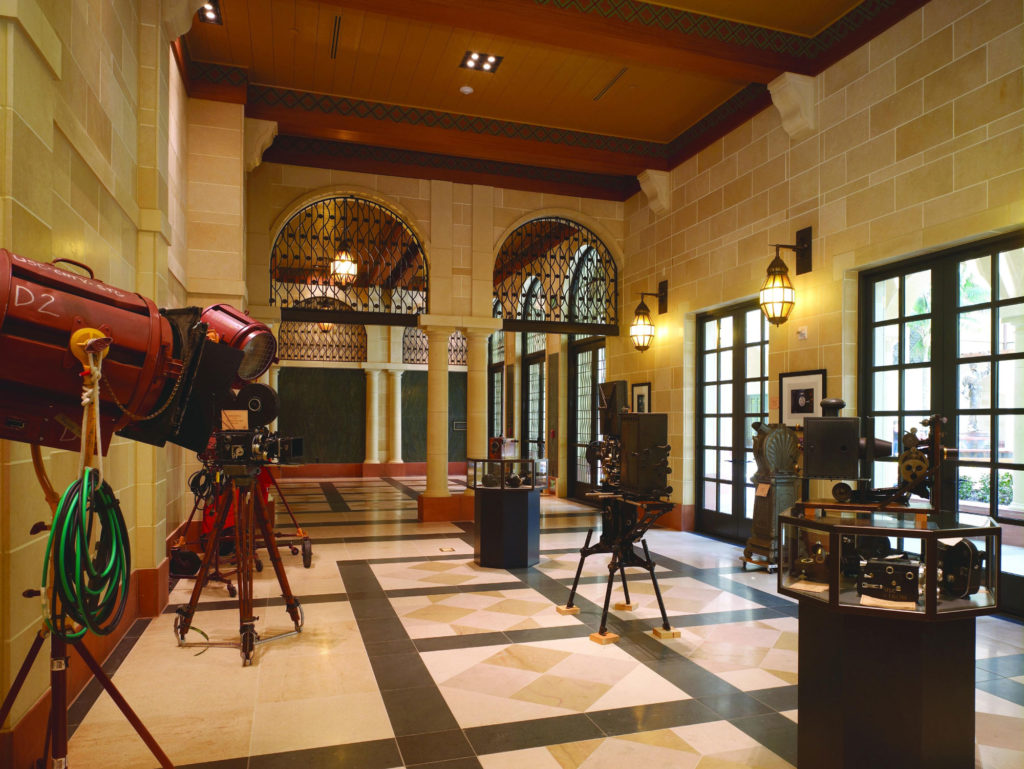 Driven by the owner's commitment to using Building Information Modeling (BIM), our teams implemented Autodesk's Navisworks and ArTra software to design coordinate the facility models.  The models were pivotal in the fabrication, estimating, and scheduling of the project.  A single master model was used for cross-disciplinary collaboration, coordination, and clash detection. The models are now used by USC to install "smart operations and maintenance monitoring" for managing the facility.  It is aiding them in energy conservation, facility planning, remodeling, and expansion when needed.